Perfect Lunchtime Workout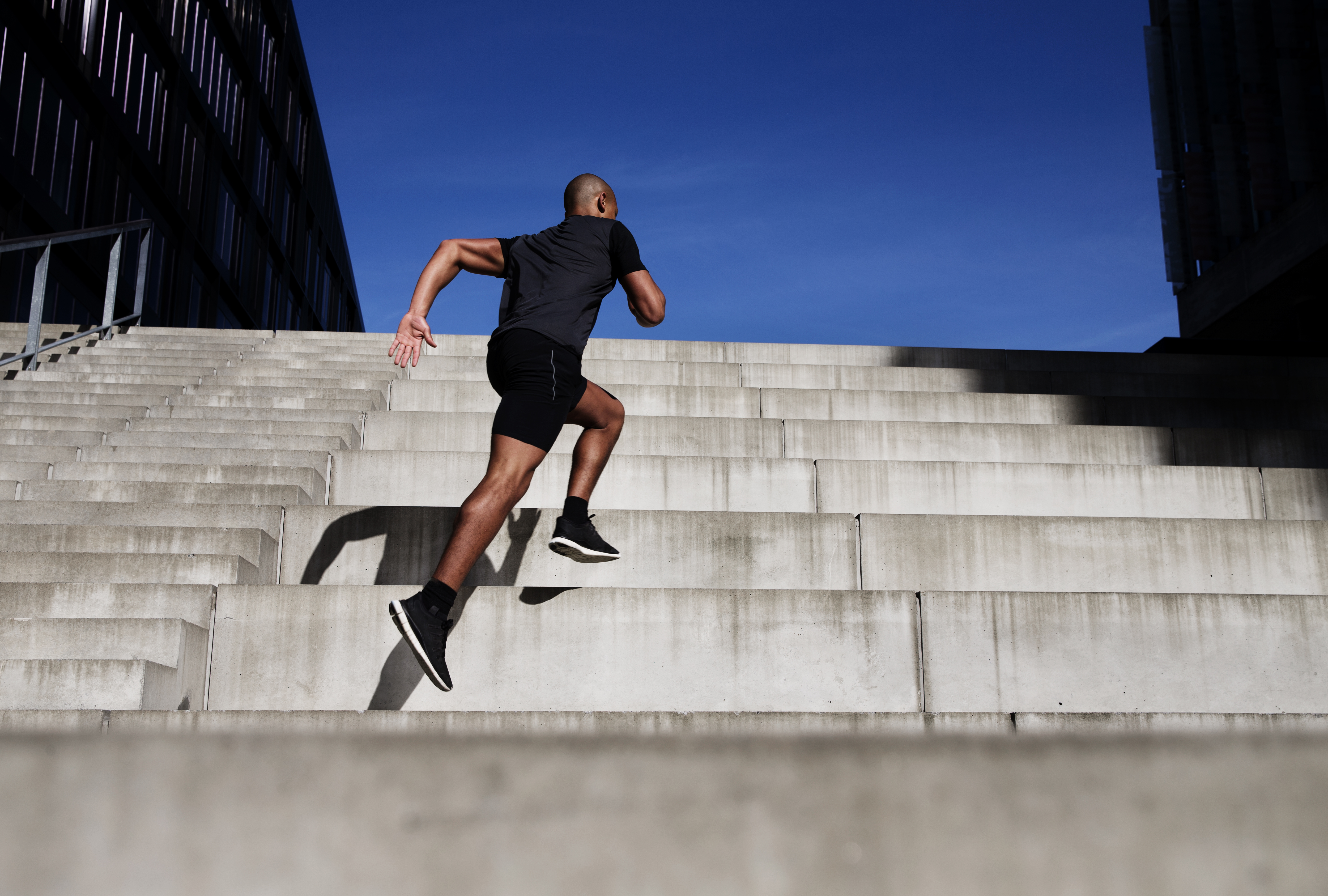 For the perfect lunchtime workout you just need a flight of stairs, a solid pair of trainers and plenty of determination. If you're strapped for time and looking for a lunchtime workout that burns calories quickly, improves strength and power, raises your metabolic rate and gets you fit in record time, you just need to find a steep flight of stairs and start climbing.

Thankfully, hilly Sydney is blessed with an abundance of stairs, with some of the best examples within walking (or jogging) distance from Quay Quarter. In fact, architect Jennifer Preston, Chair of the NSW Chapter of the Australian Institute of Architects, has spent a large part of her career studying stairs and their role in urban architecture.

Stair climbing is a form of High Intensity Interval Training (HIIT), and as such, the entire workout should take no longer than 30 minutes, leaving you plenty of time to get back to the office for a shower and a protein shake.

Musculoskeletal Physiotherapist Ben Wright from Bend & Mend at Circular Quay says the benefits of stair running are multifaceted, and especially good at building muscular strength and power in the legs. The heart and lungs also get a great workout.

"The superior effects on cardiovascular fitness are backed up by several studies," Wright says.

Whether your workout sees you sprinting up the stairs, or simply walking, will depend on your baseline fitness, experience and goals.

"If you're looking to get more strength and develop more power in your muscles then we'd want to see some level of sprinting up, maybe with a bit of a break coming down, depending on how cardiovascularly fit you are," says Wright.

"Someone who is a long-distance runner with different goals, will probably not go at such an intense pace, but do more repetitions. Even walking up the stairs is a very beneficial exercise."

He cautions that anyone about to take up stair running, should first be reviewed by both a physiotherapist and a GP. "We're not only thinking about the cardiovascular system, but also the load going through the joints, particularly the knees," says Wright

Here are our favourite Sydney steps:

1 Moore Steps: A short sharp flight connecting Circular Quay with Macquarie Street. These heritage listed stairs are a perfect starting point for fledgling runners. Care is needed as the treads are worn quite smooth.

2 Fleet Steps: In the Royal Botanic Gardens, these stairs are legendary with Sydney lunchtime stair runners. The treads are nice and wide, but you'll still have to dodge other fitness fanatics and tourists.

3 Hickson Steps: This one is in the shadow of the Harbour Bridge, linking Fort Street to Hickson Road. With just over 80 steps to ascend, it's quite a challenge.

4 Agar Steps: Connecting Kent Street with Observatory Hill, these 108 steps are sure to get your pulse racing. The view from Observatory Park is well worth the effort.

5 McElhone Stairs: The most difficult stair run in Sydney's CBD, there are 112 steps rising over 12 metres from Brougham Street, Woolloomooloo, to Victoria Street, Potts Point. Your calves will hate you.