Quay Quarter Magazine #6 - Transformation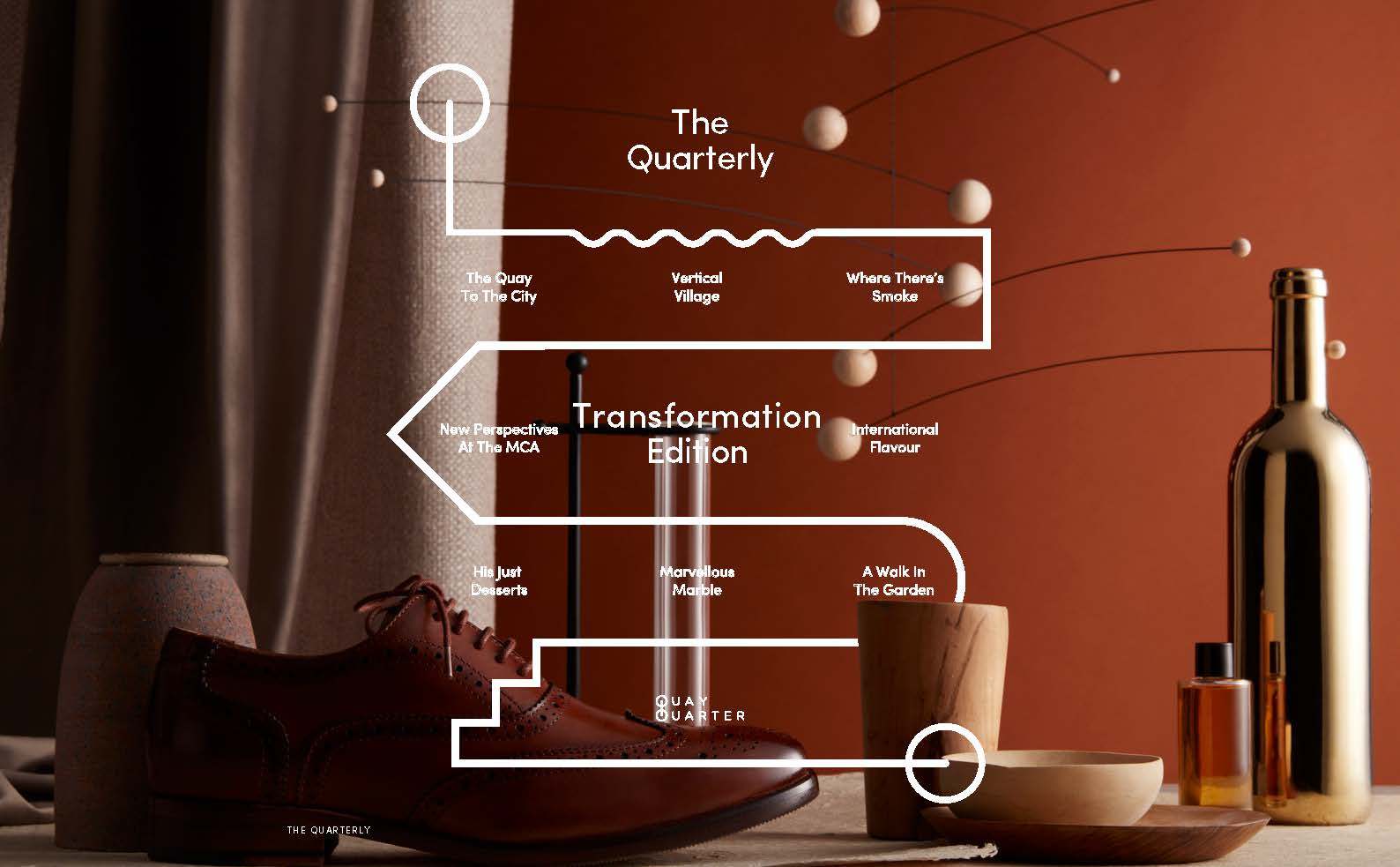 Have you ever seen a caterpillar emerge from a chrysalis as a beautiful butterfly? Such a transformation is taking place right across Circular Quay. From Macquarie Street to The Rocks, the scaffolding and hoardings are being peeled away, and beautiful 'butterflies' are spreading their wings.
An entire district is being reborn and reimagined as a vibrant new neighbourhood of laneways with artisan retailers, diverse dining, and atmospheric bars. And so we dedicate this edition of The Quarterly to transformation in all its guises.
READ QUAY QUARTER MAGAZINE #6 - TRANSFORMATION