THE MEN'S GROOMING
Meet Dana from The Men's Grooming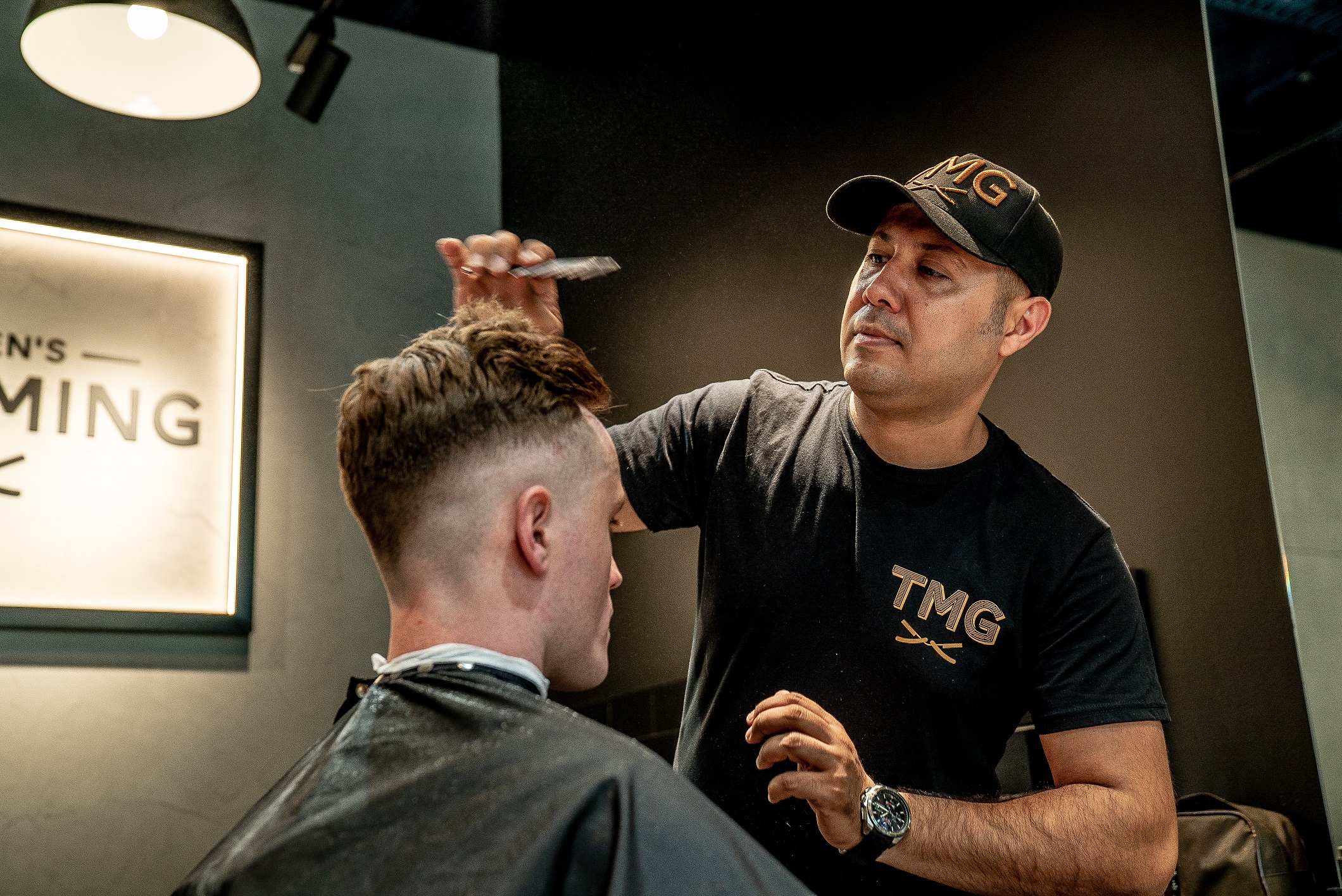 Master Barber, Dana Ari, has been cutting hair for 25 years, forging his trade in the Middle East. He came to Australia in 2003 and established The Mens Grooming. His fifth salon is in Loftus Street, Quay Quarter Lanes.

Q: What do you love about barbering?
A: I love meeting new people and also chatting with the loyal customers I've had for the past 20 years. It's a very social job. Barbering is a people business

Q: What's the secret to your success over so many years?
A: I think it's simply that our customers are busy people and visiting the salon is a chance to wind down, relax and feel good. We like to use hot towels on their face after a beard trim, or shave. And we use good skin care products and cologne. It's nice to be pampered.
Q: What are the most popular cuts at the Quay Quarter Lanes salon?
A: Classics, such a short back and sides. It's about looking professional for the corporate world.
Q: Do you still cut hair yourself?
A: I still pick up the scissors occasionally, but a lot of my work is managing all the stores. I don't have much time for anything else.

Q: You still have a good head of hair.
A: That's because I just got implants. My head was shiny a few weeks ago.

Q: Tell us about your family?
A: I have a wife and two daughters, Yaran, 8, and Lavan,12. The older one is helping me with the business already, she's very good using Excel spreadsheet.

Q: Favourite family holiday?
A: Dubai. It's a beautiful place and very clean. Last time I went there I went sand surfing down the dunes.

Q: What's your favourite movie hairstyle?
A: I like Daniel Craig's style in his Bond films. It's a classic but modern scissor cut. Perfect for someone his age with fine hair.

Q: Are you a fan of the mullet?
A: The mullet is definitely back, especially with high school boys. This week alone I cut five of them. Honestly, I don't like it at all. I doubt I'll be asked for many mullets at Quay Quarter.

Q: What would your wife say if you went home tonight with a mullet?
A: She would not be happy about it. Definitely. She even makes me shave my beard every week. My wife and my kids they don't like it.