CALI PRESS California Dreaming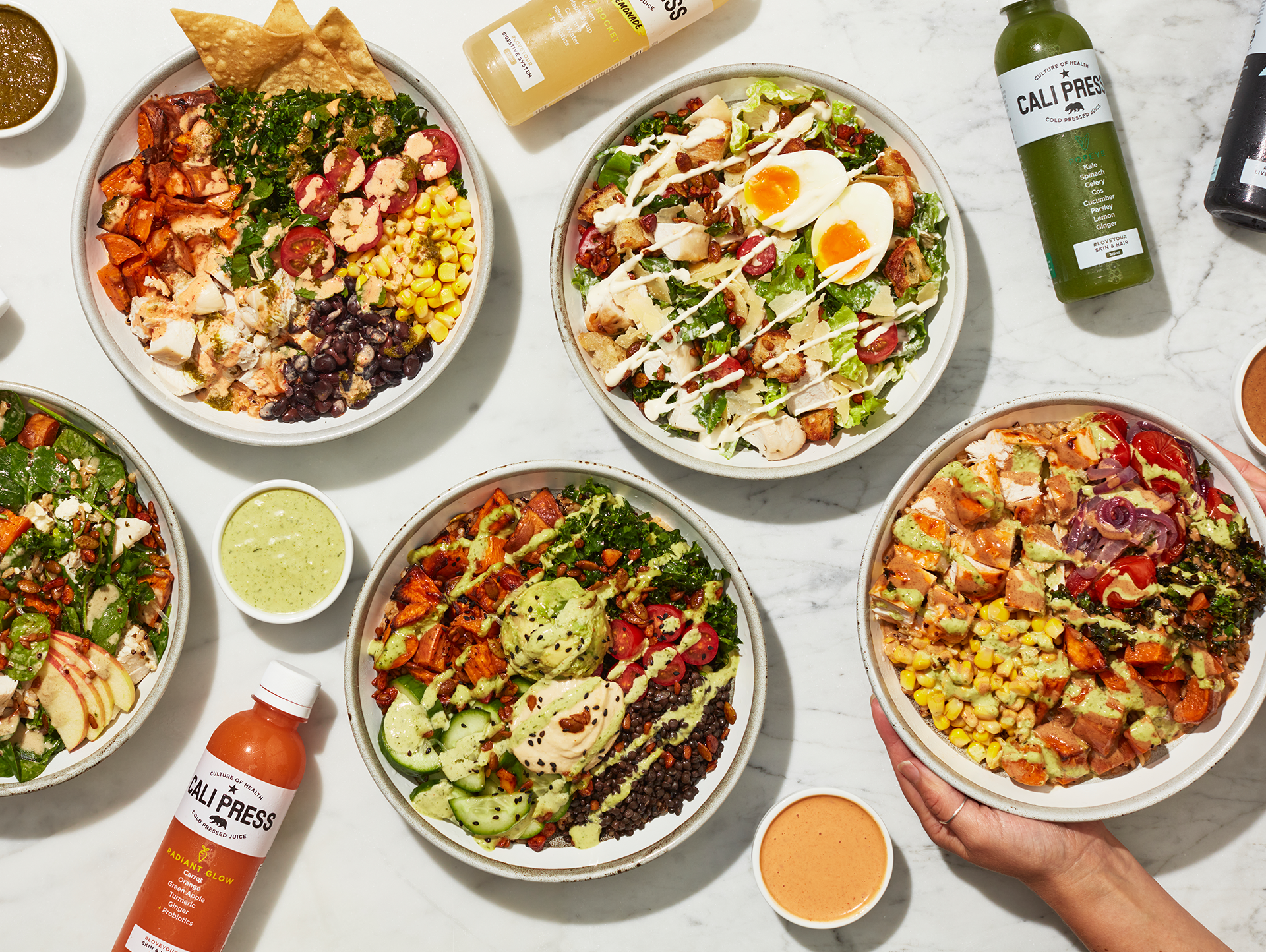 Cali Press was born in Sydney, Australia, but with its heart firmly in Southern California. The five founders all lived in the Eastern Suburbs around the Bronte area. They pursued a healthy lifestyle, surfing every day, and lamenting the fact that there was really nothing healthy to eat that was also convenient.

Then they took a trip to Los Angeles, at a time when the cold press juice revolution was just kicking off. They bought the idea back home to Australia and started making their own cold press juice in a little factory in Alexandria. The juice would be pressed at night and delivered fresh to their first store at Bronte. That was ten years ago.

This July, Cali Press moved into Quay Quarter Tower with their 14th Sydney store. It has been a remarkable tale of success, especially considering the first four stores sold nothing but cold-pressed juices, smoothies, salad bowls, coffee and a small range of sandwiches.

"It was only when we took our first store in the city that we said, we gotta have a serious lunch offer," said Cali Press Executive Director Phillip Blanco. "That's why we came up with the bowl menu. It became 45% of our business from the first day it was launched."

Phillip says what he finds unique about Cali Press is that it is born out of a genuine passion to provide healthy products. The kitchen uses no refined sugars, artificial colours, or flavours. Everything is made from scratch at the same little factory they started in.

"We don't buy anything from anybody, we make every aioli, marinade, sauce, pesto, everything," says Philip. "It's kind of like you'd do in your kitchen at home. You have a recipe that you tweak, you go to the store, you buy some basic ingredients and then you create something special. It's quite a laborious process but it's what we believe in."

Customers also believe in what Cali Press is doing. Over the years the company has built an almost cult following of 'Cali-holics' who drop in for breakfast and lunch.
Phillip says he has discovered three reasons why a lot of people don't eat healthily.

"Number one is because it doesn't usually taste good; we are trying to solve that problem by packing in a lot of flavours. The second thing is unavailability; there are no healthy and convenient food options. And the third thing is around price; healthy things are generally more expensive. That's the challenge."

Every year, Phillip and the other founders return to California to discover what's new.

"We love it there; California has some of the coolest wholefood supermarkets and the coolest products. We are always searching for inspiration and new ideas. What's next, what's the market doing, what are the trends?"

As well as the bowls menu, Cali Press has become known for its delicious sandwiches. Phillip says artisan baker, Sonoma, partnered with Cali Press to provide them with the premium sourdough that is only used in the Sonoma cafes.

"This is the true sourdough, it's malty and mouth-watering."

And while Cali Press is undeniably healthy, boasting no refined sugars, and able to cater for people who are gluten and dairy intolerant, as well as vegan, he says the focus remains on providing a tasty and filling meal.

"Most people want to eat healthier, but they don't want to feel unsatisfied. Our bowls are really generous and our sandwiches are quite big."

In fact, the sandwiches are so big that Cali Press has just introduced a half-sandwich meal, served with some corn chips and a cold press juice. Another new addition to the menu is a chocolate-protein porridge, perfect as a winter warmer.

The new store at QQT will capture the essence of California in its colour scheme, which Phillip describes as the hues of Malibu and Palm Springs. And why the passion for California?

"We think that California has a great spirit about it; a spirit of confidence, of individuality, it's hip, it's on the cutting-edge, it's progressive. And the people lean toward a healthy lifestyle. Plus, all the daredevils live in California."

Cali Press is Now Open in Quay Quarter Tower, Retail Level 2, 7:30 – 3pm weekdays.